It's finally happening: the long-awaited new site of the Vancouver Art Gallery is set to begin construction.
The current gallery took over the original provincial courthouse, opening its doors in 1983. The new site, in Larwill Park, has been in the works for over 18 years and is set to open in 2028. The move was marked by a "ground awakening" ceremony for the gallery on Sept. 15.
To mark the occasion, The Tyee caught up with two of the Vancouver Art Gallery's newest faces. Sirish Rao, director of public engagement and learning, joins the staff after founding the Indian Summer Festival in Vancouver. Eva Respini, deputy director and director of curatorial programs, comes to the Vancouver Art Gallery with an exceptional level of international experience, including the position of Barbara Lee chief curator at the Institute of Contemporary Art in Boston, and more than 10 years as a curator at the Museum of Modern Art in New York City.
Rao and Respini shared their vision for new programming and a fresh approach to curation and engagement. These interviews have been edited for length and clarity.
Sirish Rao: 'Feast is at the core of culture'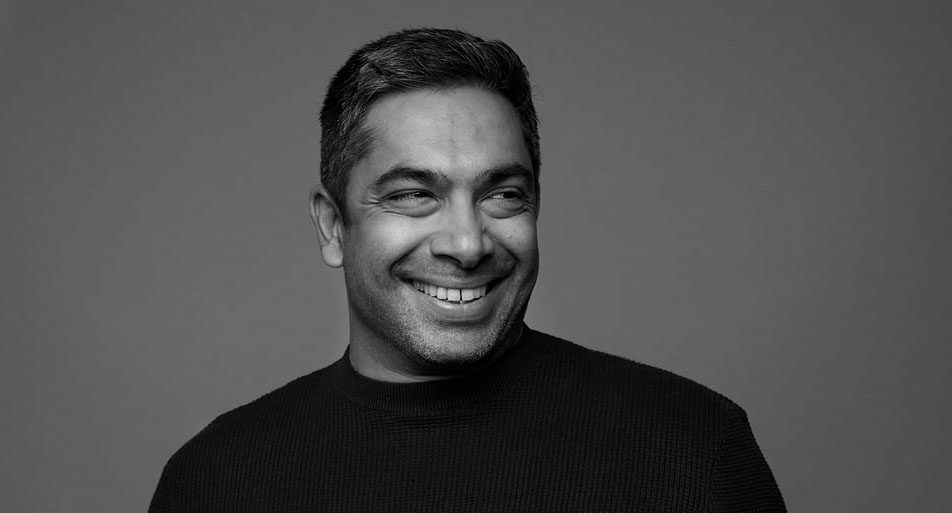 The Tyee: Sirish, you've described your model of cultural events as akin to holding a feast: throwing open the doors and inviting everyone to sit down at the table and partake of all the delicious stuff on offer. How do you take the ideas, concepts and practices from your previous work in the performing arts and literary world into the visual art world?
Sirish Rao: I believe that the feast is at the core of culture. Apart from food, a feast implies gathering, it implies conversation, and it is an act of hospitality. And so, the principles of the feast remain the same — whether you are inviting people to converse, to share in music or to experience visual art.
And of course, the feast has been the subject of art — whether it is Da Vinci's Last Supper or the brilliant Judy Chicago's The Dinner Party, which is a banquet table with place settings for 36 great women in history. The question I always ask as a programmer is, who is invited to the feast, and what do they feel when they leave? Who is missing?
One thing I find interesting about the experience of the visual arts, which is somewhat different from the way we experience music or the performing arts, is that the audience is perambulatory. With other kinds of arts experiences, the audience is stationary, and the art or the artists move. With the visual arts, most often the art stays still; the audience moves. This opens up interesting opportunities for spatial storytelling.
What do you think are the most considerable challenges in the Vancouver cultural scene?
Vancouver's challenges are both economic and cultural. A thriving cultural scene needs affordable housing for artists, spaces where art can be created. Vancouver is an extremely challenging city on this front.
Culturally speaking, it is one of the most diverse cities on Earth, and yet a city of silos. The silos exist in terms of different cultures, but also artistic disciplines and age groups. I come from India, where there is a far more multidisciplinary and multigenerational engagement with the arts.
In an interview that you did with Am Johal a while back, I was struck by a number of things that you said, but one in particular leaps out: the concept of a "museum without walls." Could you talk a little about your biggest hopes for the future of the Vancouver Art Gallery and also for the capacity of art to help heal in challenging moments?
The idea of a "museum without walls" was a concept that I inherited from the late John Berger, who I was lucky enough to have as a mentor. John's TV series (and later, a book) Ways of Seeing was a radical remediation of the art experience. And he was building on André Malraux's idea of the "imaginary museum."
But really, what John was arguing for was a demystification of the art experience. An experience of art that had less to do with reverence and passive acceptance, but an active engagement with all that surrounds the artwork — the life of the artist, the political and social context in which they create.
For too long, galleries and art museums have felt like fortresses designed to invoke awe and a kind of respectful discomfort in visitors. A museum without walls is a museum that invites questioning. It is a gathering place, a public square of sorts. And of course, our experience of the pandemic has shown us that art is such an integral part of our healing. We turn to it for solace, or escape, or to see our own reflections.
More and more scientific studies have shown that experiencing art, especially when surrounded by other human beings, can have a positive impact on mood. We are currently working on a series of events that specifically situate the gallery as a place that can address loneliness in seniors, or social anxiety in youth. And we're doing this in collaboration with medical professionals, expressive art therapists and the expertise of the communities we serve.
I am excited for the truly historic opportunity we have at the Vancouver Art Gallery to reimagine the role of the gallery in society as we embark on a new building project. It is incredibly rare for these two things to be happening at the same time. And we have a group of people who have come together around this project for this very reason. Put simply, my hope is that we become a place of belonging, healing and play.
Eva Respini: Museums are 'active agents in shaping their society'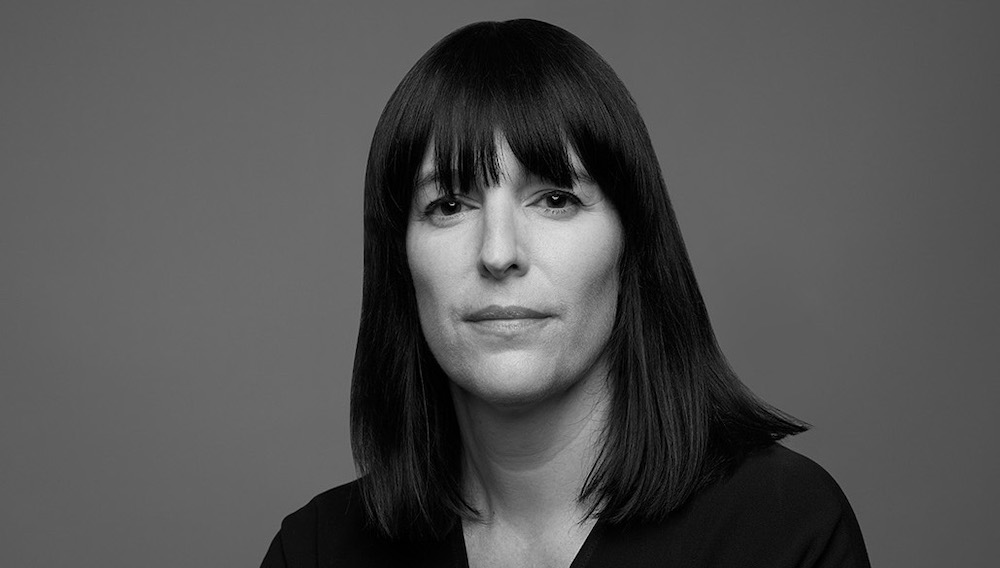 The Tyee: Diversity, inclusion and centring more marginalized forms of expression are part of the Vancouver Art Gallery's new pathways forward. Could you talk about how you hope to incorporate these into the gallery's other stated missions to celebrate Indigenous culture, contend with environmental change and continue to engage actively with the greater community?
Eva Respini: Since the pandemic, we understand more than ever the importance of connection and culture for society's well-being. The pathways of the gallery will be reflected in a program that honours the past while forging ahead to shape our cultural dialogue.
The gallery's program will tell the stories of this place — a story intertwined with local, national and global narratives — and ask urgent questions of our times, whether it is about climate change or migration. I believe deeply that the knowledge produced by artists is meaningful and important, and in my work, I centre that knowledge.
How does the gallery's new space, as designed by Herzog & de Meuron, fit into and expand upon these intentions?
While not yet built, the new building's design underscores the programmatic vision — art experiences are all around us and for everyone. I am quite inspired by Herzog & de Meuron's design and what it represents. It is a powerful symbol of what a 21st-century museum should be — bold, porous and accessible. The building's signature woven facade broadcasts collaboration, fusing traditions of Coast Salish weaving and Swiss architectural innovation. This synthesis is emblematic of the program — attentive to the local context and historical traditions while also bringing in global perspectives.
I also like that the new gallery location sits at the crossroads between several neighbourhoods, highlighting the museum as integral to the city's civic fabric. The gallery's new location will provide access to the street on all sides and multiple spaces will be free to the public, refuting the notion of museum as mausoleum.
The green courtyard will provide space for outdoor art commissions and a refuge from the city while the flexible galleries will house art both intimate and monumental in scale. Encompassing various temporalities, the museum's program will feature long-term exhibitions of works from the collection, alongside temporary shows and short-term, one-off events.
With the visual art world, as well as other cultural institutions and organizations contending with a variety of different issues, everything from repatriation of artifacts to diversifying collections, how is the Vancouver Art Gallery approaching these complexities?
We are approaching these issues with care and thought, and with the help and expertise of many. As curators, I think it is necessary to continually examine how we inhabit (as opposed to occupy) our spaces and acknowledge that we are mere custodians in a long line of caretakers.
The word "curator" comes from the Latin word "to care." With this in mind, we are diversifying our collections, looking closely at using resources to fund acquisitions of women artists and artists of colour, and also ensuring that we have a solid understanding of what is in our collection. Museums are not only products of culture, but active agents in shaping their society.
What aspects of contemporary art do you find most exciting and radical at the moment?
I like that artists challenge us and our perceived notions of the world. I like to be surprised, perplexed or even upset by art. My job is never boring.