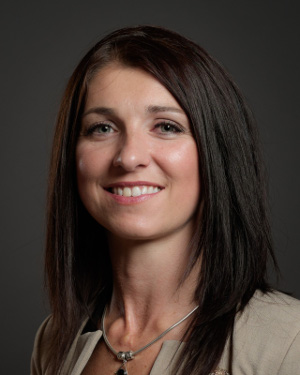 The British Columbia government this week announced a change to welfare policy, which it said would help more than 10,600 families. But within hours of the announcement, more detailed figures from a government staffer showed that the number of families that stand to gain is fewer than 600.
"There'd be about 10,600 individuals who will benefit from this change," Michelle Stilwell, the minister of social development and social innovation, told reporters Tuesday while announcing an increase to the earnings exemption limit.
Earnings exemptions allow a person receiving income assistance to earn and keep a certain amount of money before the government begins reducing their welfare payment.
Asked who will benefit from the policy change, Stilwell said, "Any family on income assistance who has a child."
But the New Democratic Party opposition's critic for social development, Michelle Mungall, said Stilwell's figure is a "massive exaggeration" of the number who will actually be helped. "They're trying to make it sound like they are doing more than they actually are, and that's just not honest."
The government's press release cited the same figure as Stilwell, but phrased it slightly differently: "More than 10,600 families on income assistance are expected to benefit from the new earnings exemptions."
The higher earnings exemption will apply only for families with children. Starting in September it will go from $200 to $400 a month for most families, and from $300 to $500 a month for families that have a child with a disability.
$1.4 million policy
"This is just a continuation of the positive changes that we are making to our policies to help support families," Stilwell said. "Our goal in our ministry is to ensure we're giving people the opportunity to reach their full potential. This is a change that will help them get out into the work force."
The government estimates the change will cost about $1.4 million a year, she said.
But Stilwell is overstating the number of beneficiaries by thousands.
To take advantage of the limit increase, a family would have to already be claiming the maximum that they are allowed to keep under the current cap.
When The Tyee asked Stilwell how many families were in that situation, she said, "I don't have that specific number for you off the top of my head, but I'm happy to get it for you."
A few hours later, a ministry spokesperson provided the figures. In an average month in 2014, there were 794 single parent or two-parent families benefiting from the earnings exemptions. Of those, the spokesperson said, 74 per cent "reported income at or above the maximum exemption amount."
That works out to 588 families that would have been able, in any given month, to take advantage of a higher earnings exemption.
The budget for the program suggests as well that the government expects a small number of people will take advantage of the change. If all 10,600 families receiving welfare took advantage of the limit increase, the change would cost more than $24 million a year. But that's about 17 times the $1.4 million Stilwell said it would actually cost.
'People are too scared'
Earnings exemptions do make a difference in the lives of people who are able to use them, said Abby Cronk, a 26-year-old who was at the legislature Wednesday for a related announcement.
Sometimes families receiving welfare are nervous to accept jobs because the work might not be stable and they worry the money they earn could affect their benefits from the government, she said. "People are too scared, and live out of fear, to make a difference in their own lives."
Cronk said she received income assistance beginning when she was 18 years old and her daughter was born. Earnings exemptions allowed her to work a little bit while keeping her benefits, and part-time work at a Victoria area community centre turned into full-time work. She still works there and is now studying to become a social worker, she said.
Mungall said the change is a positive step. "They're headed in the right direction, but $400 is not much," she said. For a family that earns that, when added to their welfare payment, "They're still living well below any poverty measure, including the most conservative."
The government is exaggerating the significance of the policy change, Mungall said. "They're over inflating what they're actually doing," she said. "They're helping a small group of people be able to retain a small amount."
The policy is about appearances, she said. "This policy is about being seen to do something rather than actually doing something."