There are two public memorials to the man who became Darshan Singh Canadian.
The first is a water pump in a small village in the state of Punjab, India, erected in the exact spot he was assassinated in 1986.
The second is in the heart of Vancouver Island in a town off Highway 18, where Canadian helped fight discrimination in Canada's labour movement.
This plaque in Lake Cowichan was erected this month, part of a ceremony honouring a man who had a profound — if forgotten — influence on both his home province in India and his adopted one in Canada.
Over his decade in Canada — which ended with him taking "Canadian" as part of his name — he helped South Asians re-win the right to vote. He unionized Punjabi sawmill workers who had been exploited for decades and confronted a history of racism in the province's labour movement.
But his admirers say Canadian's legacy has been long overlooked — and with it, a story about workers, immigration and the will to do what's right, even when it's not what is convenient.
"I believe his activism forever changed the B.C. labour movement," said Harinder Mahil, the secretary of the Dr. Hari Sharma Foundation. The foundation, which celebrates the contributions of South Asian Canadians especially in the labour movement, helped fund the new plaque.
"He showed that racial discrimination divides workers and services the interests of the employer."
Becoming 'Canadian'
Sadhu Binning doesn't remember exactly when he met Darshan Singh Canadian.
When Binning was a child in the 1950s, his parent's house in Punjab was a refuge for communists. People would come at all hours of the night, he remembers, to drop off pamphlets or lay low. "Some of these people were underground, hiding from the government," said Binning, now a famed Indo-Canadian writer. "Our home was one place where they used to hide."
One of those people, Binning remembers, was Darshan Singh Canadian, a man whose story he has since extensively profiled.
In 1937, the man known then as Darshan Singh Sangha emigrated from Punjab to Vancouver, where his uncle helped him get a job at what was then Dominion Sawmills.
Immediately after he was hired, Canadian said the mill owner fired his uncle. "For him, my uncle was an old horse at the age of 60," he said in an interview before his death. "By hiring me, he got a new 20-year-young horse in his place."
In those days, Indian immigrants in British Columbia were generally only accepted in two industries: agriculture and forestry. In both of them, they were not paid or treated equally to their peers. Canadian himself said he was paid five cents an hour less than white colleagues, a big difference in those days.
"Even people with education weren't given any decent jobs or anything. You were on the margins of society. You weren't part of society," Binning said. "You couldn't participate in any kinds of politics or anything."
Canadian had come to Canada with the intent to study. He left the mill to pursue a degree in English at the University of British Columbia. It was there that he became a member of the Young Communist League.
In the 1940s, Canadian would return to the sawmill floor — this time as an organizer with the International Woodworkers of America.
The IWA had aspirations of unionizing the dozens of mills up and down Vancouver Island. But they had failed to make inroads with Indian, Chinese and Japanese workers at those mills.
Binning said the problem was two-fold. Many workers of colour were afraid to join the union because of violent reprisal from employers.
And while the union preached equality, white union members often saw workers of colour as a threat to their jobs rather than as allies.
Employers took advantage of that disconnect, Binning said, by hiring workers of colour as strikebreakers, furthering the divide between the two sides.
But Binning said Canadian was able to bridge that gap, thanks to his fluency in Punjabi and excellent command of English. He could relate personally to Punjabi workers who had emigrated to the country in search of a better life, Binning said.
"He was the one to convince them that they could only get their rights by organizing," Mahil said.
Canadian's success brought him to a place of prominence in the IWA. He became the union's recording secretary in Victoria. And he developed a relationship with Harold Pritchett, then the IWA's president and one of the most influential labour leaders in North America.
Canadian began to mobilize the labour movement behind a different goal: winning Indo-Canadians the right to vote.
Up until 1908, there was no law against Indian men voting in British Columbia. The community, at that point, was small. But as it grew, so did xenophobia from white residents who saw immigrants as economic competition.
Violent race riots targeted Asian immigrants in 1907. A subsequent law banned Indian men from voting and imposed a new "head tax" on Indian immigration, similar to what already existed for Chinese families at the time.
In 1943, Canadian and Pritchett were part of a delegation of Indo-Canadians to the B.C. legislature requesting the right to vote be restored.
Five years later in 1947 — the same year India and Pakistan both gained their independence from Britain — South Asians and other people of colour in B.C. gained the right to vote once again.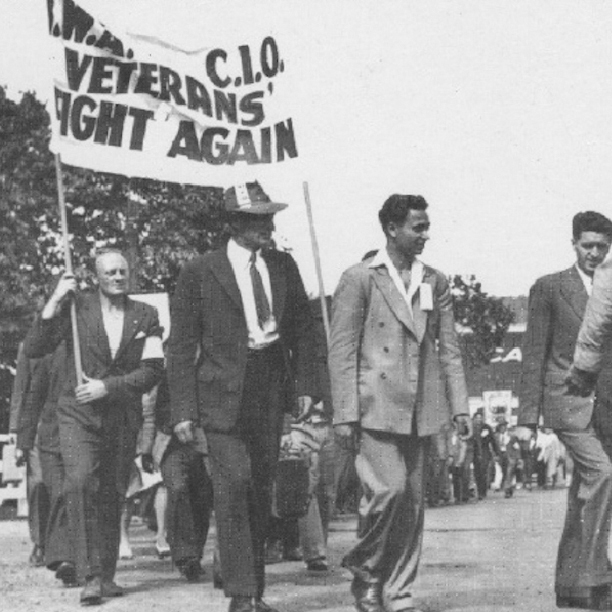 Canadian had a university degree, a stable job and a life in Canada. But he decided instead to return to Punjab to become a politician and support the communist movement.
"This man had an opportunity to live here and have a good life," said Gurpreet Singh, an independent journalist and an admirer of Canadian. "He sacrificed that."
Gurpreet Singh says every British Columbian politician of Indian descent owes something to Canadian — including his own wife, Rachna Singh, the province's education minister.
"She's there because of Darshan Singh Canadian," Gurpreet Singh said.
A tragic end
Back home, Darshan Singh Canadian plunged into politics. He was elected to Punjab's legislature. And by all accounts, he was a man of the people.
Canadian's daughter Amardeep Mahil says there were always people at her home hoping her father could help them sort out one problem or another.
"If someone had a problem with the police, or there was a time that people didn't have water, he would go to these small villages and fight for that," said Mahil, who now lives in Metro Vancouver.
Sometimes, Mahil said, there were so many people in her home in the morning that she and her two siblings struggled to get to school on time.
"There would be people coming and we would be making tea for them, and we're trying to get out," said Mahil with a laugh. "That's how it is in India — you have to offer them something."
Canadian's chosen path was not an easy one. Mahil said her father was rarely home when she was a young girl because of the demands of his job.
"It was tough. I don't remember too much of it because my dad was not around all the time," Mahil said. When he was, Mahil said he was a loving, caring father. Sometimes he would regale them with stories of Canada — especially how freezing cold it was on the sawmill floor in wintertime. From the time she could remember, people called her dad "Canadian."
When Canadian spoke at events or gave lectures, Mahil said he would hold everyone in rapt attention.
"I remember him when he was giving his lectures, he would stand in front of maybe 100 or 1,000 people, and he would never write his speeches. He never wrote anything down. It would just come," Mahil said.
Mahil moved to Canada when she was 18 years old.
A few years later, in 1986, her father's life came to a sudden, tragic end.
Darshan Singh Canadian was assassinated in 1986 by supporters of the Khalistan movement — proponents of an independent state in Punjab based on the Sikh faith.
Canadian, Binning said, had always opposed such a project because he did not support the idea of a state based on religion. He had also seen the devastation, Binning added, that followed the British partition of India and Pakistan.
"A number of communists were on the target list, and Darshan Singh Canadian was one of them," Gurpreet Singh said. He lived in Punjab at the time, and recalls "screaming headlines" about the assassination, which was widely reported in the press. Even the British Columbian media took note.
But since then, little has been written or said about Darshan Singh Canadian in British Columbia, despite his massive influence in the province.
There are different theories as to why. Binning believes that Canadian's opposition to a Sikh state plays a role; the topic is still deeply divisive today.
Gurpreet Singh believes it could be a product of the backlash against communism that swept North America in the 1950s.
Hermender Singh Kailley, the secretary-treasurer of the BC Federation of Labour and its first Indo-Canadian executive, believes it also has to do with Canadian's race.
"If I was going to be fully transparent and blunt on the issue, it has to do with the fact that he was a worker of colour," Kailley said. "We don't do a lot to celebrate or spotlight those people. I don't even think it's something that's conscious."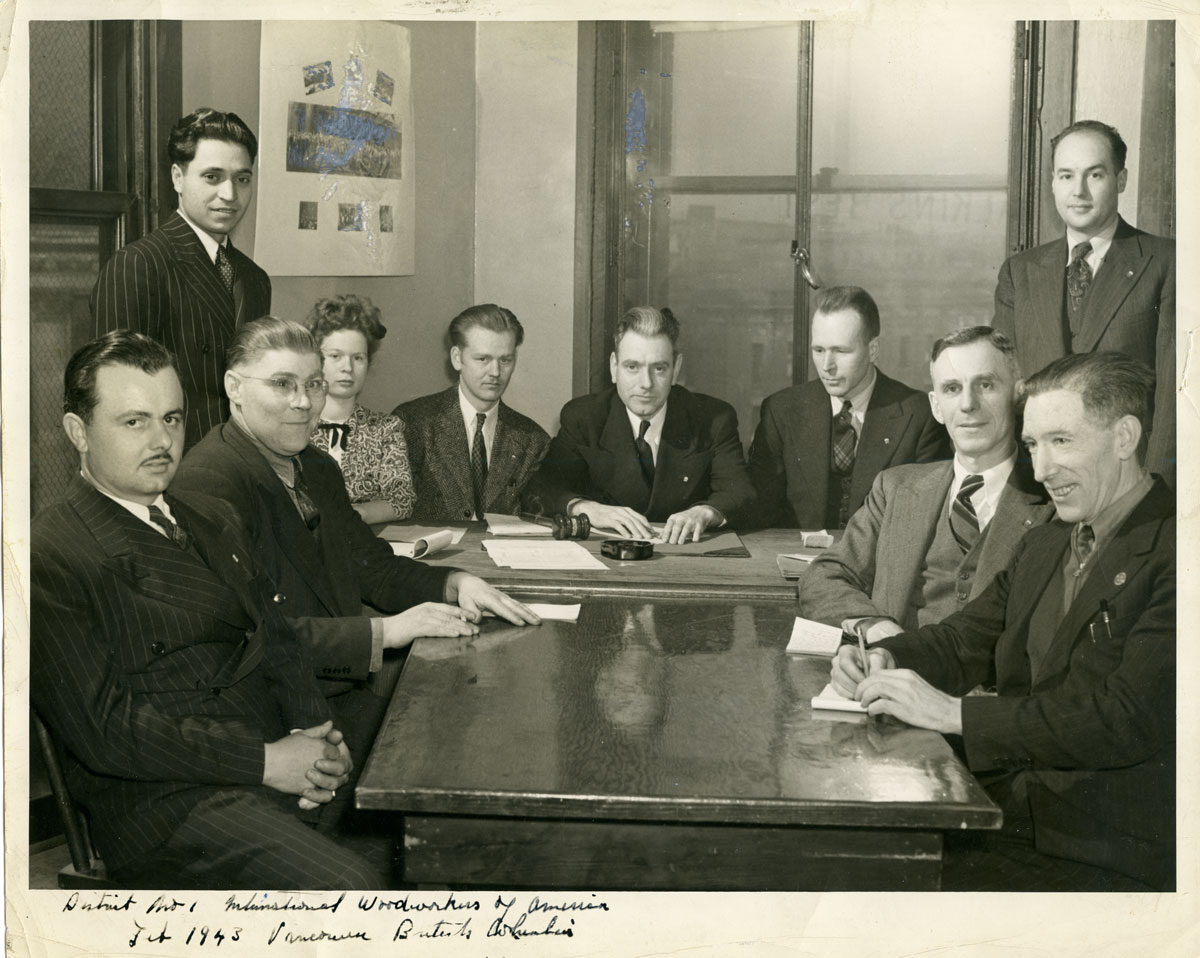 Remembering an unsung hero
Amardeep Mahil believes her father's legacy rests on his service to others. She has never missed a chance to vote, she says, knowing that her father personally fought for her right to do so.
She was pleasantly surprised when the Sharma foundation and the BC Labour Heritage Centre told her they planned to erect a plaque in her father's memory outside the IWA's old archives in Lake Cowichan. The Kaatza Station Museum and Archive hosted and organized the unveiling. There, Mahil met friends of her fathers she had never seen before, some with new stories of his life.
She also picked up a pamphlet detailing her father's story. She plans to give it to her nephew, to keep the story of Darshan Singh Canadian alive.
Kailley at the BC Federation of Labour said he had not heard of Canadian until this year. But he says he would not be in his current position without Canadian, in more ways than one.
Kailley's father was a member of the IWA. When Kailley was young, he says his dad had an opportunity to go farm in Texas. But he chose to remain working in B.C.'s sawmills, in part because there were union jobs that promised good pay and it was an environment free from the discrimination Kailley's father had experienced elsewhere.
Canadian was in B.C. for 10 years, Kailley said. "But in those 10 years he moved mountains."