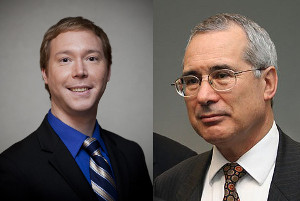 The Financial Post took issue with my recent article on fossil fuel subsidies in Canada, which the IMF estimates top $34 billion per year. Youri Chassin of the Montreal Economic Institute (MEI) wrote in the Post:
"The vast bulk of The Tyee's ludicrous figure falls under the rubric of negative 'externalities,' that is, societal costs presumably caused by a particular economic activity. According to the wonks at the IMF, fossil fuels are not sufficiently taxed to make up for externalities like air pollution, carbon emissions, and even traffic congestion and traffic accidents."
It is amusing to see someone who self-identifies as an economist refer to externalities as if they were something from another planet. Sir Nicholas Stern, the former chief economist at the World Bank seems less flummoxed by the term. In 2006 he authored the famous Stern Review that estimated the externalized costs of burning fossil fuels will impact the world economy by five per cent to 20 per cent of global GDP, which would work out to between $2.3 trillion and $9.1 trillion each year.
Of course the fossil fuel sector would like to enjoy feasting on this free lunch by continuing to use to use the atmosphere as a free dumping ground for carbon dioxide. The constellation of right wing "think tanks" with anonymous donors such as the MEI will continue to lobby that the petroleum industry is not too heavily subsidized. The MEI, which is Quebec's version of B.C.'s Fraser Institute, put out a report to that effect just last month.
Externalities exist
The fact is that externalized costs are real costs. Someone has to pay them. Sir Nicholas stated bluntly in his report that "Climate change is the greatest market failure the world has ever seen..." In the intervening years since 2006 he has since admitted, "I got it wrong on climate change -- it's far, far worse."
Still the fossil fuel lobby whines that somehow they are the victim in this unfolding global catastrophe. The Obama Administration makes efforts to rein in climate costs from burning the world's dirtiest fuel, and industry apologists call that the "war on coal."
Even China recently announced a carbon-pricing scheme to include externalized costs of greenhouse gas emissions. Scheduled to come into effect in 2018, this national carbon market would put the world's largest emitter ahead of the U.S. on climate policy, which failed to pass carbon pricing legislation in 2009. The world's second largest economy is also rapidly ramping up green energy generation.
Carbon pricing in China would be a global game changer and open the door to a truly international carbon market, something being encouraged by the World Bank. It might also renew efforts for a world-wide climate agreement by removing one of the main rationales for inaction.
All of this is an unfolding disaster for Stephen Harper's dream of Canada becoming a fossil fuel super power, explaining why he and Australian Prime Minister Tony Abbott were both posturing this week in opposition to international climate efforts.
Back in the real world, things are not looking promising for Canada's carbon sector. Plunging world prices have shelved plans by Tech Resources to revive the Quintette coal mine in B.C. The $11 billion Joslyn North bitumen project has just been axed by Total SA. This is on the heels of another oil sands cancellation by Royal Dutch Shell for their 200,000 barrel per day Pierre River project. B.C.'s LNG ambitions are in doubt as China has just signed a long-term deal with Russia at prices far below what Asia currently pays. Canada's main oil lobby group just became somewhat more pessimistic on long-term petroleum production. Can you say "stranded assets"? Posteriors may be puckering throughout the oil patch.
Canada: World class subsidizer
With the fossil fuel capital costs reaching a tipping point, it's no wonder the oil industry is touchy about itemizing the externalized costs of their dangerous product. Other costs considered by the IMF such as traffic accidents, air pollution and lost productivity due to gridlock are very real, conservatively estimated at $20 billion, $6 billion, and $8 billion respectively each year.
If these were included in the retail price of fossil fuels then the market could make informed choices rather than continuing to privatize profits and socialize costs. As it stands these real impacts to our economy are paid for by individual taxpayers, whether they directly benefit from our myopic focus on cheap gas or not.
For all the complaining that Canadians do about fuel prices, we enjoy some of the cheapest gas in the developed world. According to the IMF, Canada subsidizes petroleum as a percentage of government revenues more than any other nation on Earth with the exception of the U.S. and Luxembourg.
The sad fact is that Canada collects a pittance of royalties compared to other countries -- less than one-tenth what Norway collected per barrel of oil equivalent in 2012. Canada's direct tax breaks, grants and other give aways to the fossil fuel sector top $2 billion each year and result in lower government revenues, higher emissions and negligible increase in employment. Investing that money in renewable generation would create seven times as many jobs.
There may be no jurisdiction in the world so slavishly accommodating to the oil sector than Stephen Harper's Canada. This is costing us a great deal of money -- $34 billion each year according to the IMF. Rather than internalizing these costs and investing that money in green infrastructure, Canada is being left behind both morally and economically as China and the U.S begin a tectonic shift towards a low carbon future.