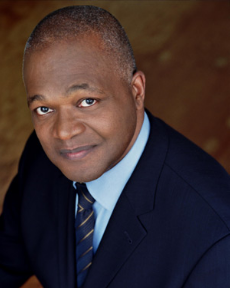 James Barber has cooked up some spicy dishes since he began hosting the Urban Peasant television show in 1991, but he never thought he'd be part of a recipe for political controversy.
As the Vancouver mayoral race heats up, one candidate has got Barber simmering with anger: James Green.
Green, who is running as an independent, says he was instrumental in the success of the cooking show, which has been broadcast in 120 countries.
"Under the executive production of Mr. Green, 130 episodes of this program were sold to CBC-Canada, TLC-USA, SKY Channel Europe and STAR Channel-Asia," reads Green's website.
"I'm basically an expert at all aspects of production financing, business planning for TV," said Green.
That's not how Barber remembers it.
"We bought him out," he said. "It cost a great deal of money to get rid of Jim Green and it was worth every penny."
"Would I endorse him as a candidate for mayor? I wouldn't endorse him as a candidate for anything," Barber added.
'Raised millions'
Well, television is a cutthroat business, and television hosts can be fickle. Perhaps Green's other business relationships were more cordial.
"I have raised millions of dollars for television production," said Green.
For which companies?
"Most people I worked for would probably not appreciate to be tied to a political campaign," he replied.
According to Seattle Weekly, Green was involved in a deal with the Seattle public broadcaster KCTS in 2003 that also went sour. Green reportedly brokered a $3 million deal with the Caribbean offshore bank, Omicorp Financial Group, which was on the brink of bankruptcy at the time.
The relationship between Green and KCTS eventually "dissolved as the station and Green accused each other of violating the contract," according to Current, an American newspaper that covers public broadcasting.
Again, television can be a dicey business - especially when dealing with an offshore bank that has been known to promise interest rates of up to 60 percent, as has Omincorp, according to the Seattle Weekly.
Other television companies that have worked with Green include Vancouver's Shooters Production Services, which is listed on Green's nomination papers as one of ten creditors.
The company's manager, Martin Hendriks, was slightly taken aback when contacted by The Tyee.
"A creditor," he chuckled. "As in, he owes me money?"
Hendriks said that four or five years ago, Green and the company "did a few projects together which we never got paid for."
The name game
Green's campaign is off to a rough start.
First, he was accused by Vision Vancouver's Jim Green of cashing in on his name. (The independent Green is actually Jim Green as well, but he agreed to run as James.)
"I mentioned to him that he was unknown, that no one knows him," Jim Green told the Vancouver Courier. "They don't know he even exists. So all it would be is him trying to get something off my name."
In a close race, Vision is worried that confused voters might cast their ballots for the wrong Green, which would work in favour of the NPA's Sam Sullivan.
"There's no ruse," said James Green.
"I was born Jim Green and I do live in Vancouver," he said, adding that he has no connection at all to the NPA.
Trouble at the office
Then he was kicked out of his campaign office.
The office was donated to Green, free of charge, by the owners of the Azure restaurant at the Plaza of Nations.
Green said he was given two days to clear out after having been informed that the lease for the space had not been signed.
"We don't know why we got kicked out," said Green. "We have suspicions why we got kicked out, but we won't say so at this time."
Julius Simon, part owner of the Azure restaurant, said he had been planning to rent the office for a business venture, and he agreed to share the space with Green who promised to bring business to the restaurant. But he says that when the business venture stalled, he changed his mind. Simon said he is a friend of Green's competitor, Sam Sullivan, who also has an office at the Plaza of Nations.
"He's absolutely number one," said Simon of Sullivan. "I can support him 100 percent."
Green said he did not want to speculate on why he was told to leave the office space, "because supposition is a dirty thing to do."
He challenged both Sullivan and Jim Green to run a clean campaign.
"Let's get out of the mud," said Green.
Jared Ferrie is reporting on the election and other issues for The Tyee.