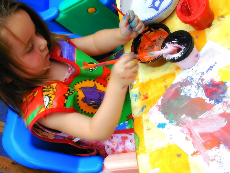 There is a global revolution in education underway. Is Canada headed in the wrong direction?
China's education system is currently undergoing the most massive transformation of any country in the world. China's leaders have come to see that a system that turns out students who can't think for themselves isn't going to help their quest to become a global economic power. In response, they're replacing the old system, dependent on rote memorization, with a new focus on communication skills, critical thinking, problem-solving and creativity.
In less than a generation, China could be turning out the brightest, most original thinkers on the globe. With 200 million students and 12 million teachers leading the way, you can be sure that other countries are paying attention.
One country following suit is Singapore, whose dramatic revitalization in the past 40 years is extraordinary. Until recently, the country's top ranking in math and science skills has been considered the key to its success. However, in an interview in the August 7, 2005 San Francisco Chronicle, Education Minister Tharman Shanmugaratnam, who is also an economic adviser to Prime Minister Lee Hsien Loong, declared "We must reinvent ourselves. China is advancing very fast." There is now urgent concern that the old education system, and its relentless focus on examinations and grades, has bred all passion and conviction out of its students. Efforts to reduce this trend are extreme. Where you could once get arrested for spitting chewing gum, the government recently sponsored a graffiti contest allowing students to decorate city buses.
Shanmugaratnam sees awakening originality and ingenuity as the key to unlocking Singapore's economic potential. "We are redesigning our concept of meritocracy to include a broader range of merits, not just results in standardized exams, to help stimulate creativity and innovation. The arts are a big factor in this."
Who needs art class?
Contrast this with Canada and the US where art and music education, seen as inconsequential, is usually the first thing cut from the budget. What is doubly unfortunate is that not only do these subjects encourage and inspire creativity, they are also crucial to higher-level thinking and math. In a study reported in the February 1997 edition of Neurological Research, a group of preschoolers who received private piano and singing lessons scored 34 percent higher on tests measuring the abstract reasoning skills necessary for understanding advanced math and science than students receiving private computer lessons. A 1994 study revealed that music majors are the most likely group of college graduates to be admitted to medical school.
Though China's reforms are moving quickly, they remain stymied by the unchanged university exams. As one Chinese teacher puts it, "exams still guide how we teach and learn in school." These standardized tests are just like the ones the Fraser Institute's program of School Report Cards calls an invaluable tool "to encourage educational improvement." How is it that a giant communist country recognizes the need for critical thinking skills to compete in the global arena, while our advanced, democratic nation slips further and further into outmoded educational testing?
In the end it all boils down to assessment, and like the old saw relayed by Selma Wasserman, professor emerita at Simon Fraser University, "the test wags the curriculum." Standardized testing encourages "teaching to the test" and as a result, the things that really count, but are less superficially measured, are squeezed from the curriculum. These tests are not a benign tool to measure performance; they are actually changing the scope of what students are taught.
Test obsessed
In a 1997 study published in the Journal of School Leadership, authors Reese and Gordon proved that teachers can effectively train students to pass tests regardless of their understanding of the higher order thinking skills the tests are presumably designed to measure. This is already happening here. In the April 30, 2005, Fraser Institute Report Card issue of the Vancouver Sun, principal Jasbir Bhatia was asked how he managed the astounding feat of raising the Khalsa School's ranking from 199th place last year, to tie for first. He explained that they had an outside consultant conduct workshops with teachers on "how to help students write tests." Then, from January to May, students in the fourth and seventh grades spent 20 minutes each morning studying sample questions. "Since our Grade 4 and 7 students have been exposed very frequently to sample tests, they have no problem writing answers to questions that are repeated on the actual FSA tests in 2004" said Bhatia.
A rise in the rankings, certainly, but an improvement in education? Hardly.
It seems that in North America we conduct more research on education, learning and brain development, and ignore more of it, than anywhere else in the world. This needs to change. Studies have proven time and time again that standardized testing is unable to measure things that truly determine success or failure in life. Ironically, North American school reform, like the Fraser Institute's rankings, or the American "No Child Left Behind" act, are trying to bring our children's standardized test scores up to the level of Asia's students, some of whom have famously set the bar with dazzling displays of mental computation that beat the speed of calculators. At the same time, booming Asian countries are trying to reform their education systems to encourage innovation, creativity, social responsibility, and the capacity to engage in creative solutions and problem solving- none of which can be measured by a standardized test. Tellingly, homeschoolers, free from the constraints of our educational system, are now in high demand by ivy league universities.
Even China has begun to create a class of university entrance that does not rely on high test scores. According to Fulbright scholar Kathryn Mohrman who studied Chinese educational reform first-hand in 2003, there is an understanding "that using an examination to recruit the most able students might advance people who were merely good at taking examinations." Some Chinese colleges now admit 2 to 5 percent of their enrollment at their discretion as long as minimum test scores are achieved.
The Coquitlam experience
Where do we go from here?
The first question we have to ask is this: What kind of citizens do we want to foster? Being able to read and make change from a $20 dollar bill is a given. But to end up with an innovative and successful democratic society, with a vibrant economy, a seat at the global table, and government and institutions that answer to the people, we need more. What do we really want our students to learn, and how can we measure their achievement? Fortunately, the answer can be found locally. Sadly, it has been ignored for sometime. In 1991, a group of secondary school teachers in Coquitlam, BC decided to re-think their approach to evaluation. If students were going to strive for "higher-level skills", and teachers were going to emphasize big ideas rather than isolated data, they realized that new evaluative procedures were needed to reflect this new curriculum approach. Their professional handbook, "Evaluation Materials for the Graduation Program", was published by the Ministry of Education in 1991. It is now out of print.
The teachers began by asking what the ideal student would know in terms of knowledge, attitude and skill level, and identifying key student behaviours that would provide evidence of these accomplishments. The resulting diagnostic tool helps to determine where students need help, what kind of work might promote their growth, and allows meaningful evaluative reports for parents. Most importantly, it spells out a striking list of qualities to be found in citizens who could make a meaningful contribution to their communities, country, and our place in the global arena.
'More challenged, more interested'
Imagine, as they did, an education system that measured students' quality of thinking by their ability to see the big idea, show tolerance for the ideas and opinions of others, know the difference between fact and opinion, interpret data intelligently, and provide appropriate examples to support ideas. A system that measured communication, research and interpersonal skills through a student's quality of thinking in speaking and writing, and their ability to collect and organize information, facilitate group discussions, and attend to the ideas of others.
Picture the kind of global citizens we could produce if we measured teachers on their ability to nurture these qualities in students, as well as attitudes that have been shown to promote personal and professional success: a positive outlook, tolerance for ambiguity, a global perspective, openness to self-evaluation, and behaviour informed by beliefs. We'd be fostering students who know what they stand for, and who act accordingly.
According to Ms. Wasserman, one of the authors of the guidelines, "the teachers who used these alternative assessments felt satisfied that their evaluation procedures were more congruent with their educational goals. The also found that these assessment tools provided them with considerable data about student performance. An added factor was that grading - the bane of teachers' lives - was never boring because of the variety and appeal of the students' projects." Students, on the other hand, "reported that they felt more challenged and more interested, and saw assessment as more connected to their overall learning."
Measures beyond money
The debate on education usually begins and ends with funding levels. But the real issue is that the current system does not serve the needs of students, parents, teachers or society. In a desperate attempt to quantify success, education becomes little more than a tool to control the masses. Beating teachers down with control, defining students' success by a narrow set of criteria that encourage uniformity, and ignoring skills that our society really needs, is not the path to an effective education system.
Canada should be at the forefront of this revolution, but instead we seem oblivious to it. It is time for our leaders to hold at least as high a vision for our next generation as other nations are striving to emulate.
Rikia Saddy is a Vancouver-based political and marketing strategist who has worked in Canada, the US and Europe.
Related previous Tyee stories:
Student Testing at Breaking Point?
The Fraser Institute's Plan to Undercut Public Schools