The B.C. government will guarantee new employment rights for ride-hailing and delivery drivers, including a minimum wage and WorkSafeBC coverage, Labour Minister Harry Bains said Wednesday.
But the changes fall short of what's needed, say some labour advocates, and will create a new underclass of employee.
Harry Bains announced the province is going to introduce minimum working standards for drivers on apps like Uber, Lyft and DoorDash.
The regulations, once finalized, would guarantee workers a slate of rights they don't currently have. It would also designate them as employees under the province's Employment Standards Act, giving them the right to join a union.
But Bains said the government would also exclude them from protections other workers have under the act, including paid sick leave and vacation time.
It also does not include a benefits plan — something the BC NDP promised gig workers in its 2020 election campaign.
Bains said the regulations aim to balance workers' rights with the legal and financial realities of an unconventional work arrangement where drivers can select their own hours and work for multiple companies in a given day.
"What we are talking about is a new economy, a different way of doing business," Bains said.
But academics and union leaders, including traditional allies of the NDP, say the bill leans too far in favour of those companies.
And some argue it sets up a risky precedent that could lead to an erosion of workers' rights across different sectors of the economy.
"The reality is, I don't think the government went far enough. I think they could have done more," said BC Federation of Labour president Sussanne Skidmore.
Kuljeet Singh, a longtime Uber driver and advocate for gig workers, likened the new announcement to giving a glass of water to someone who is dying of thirst.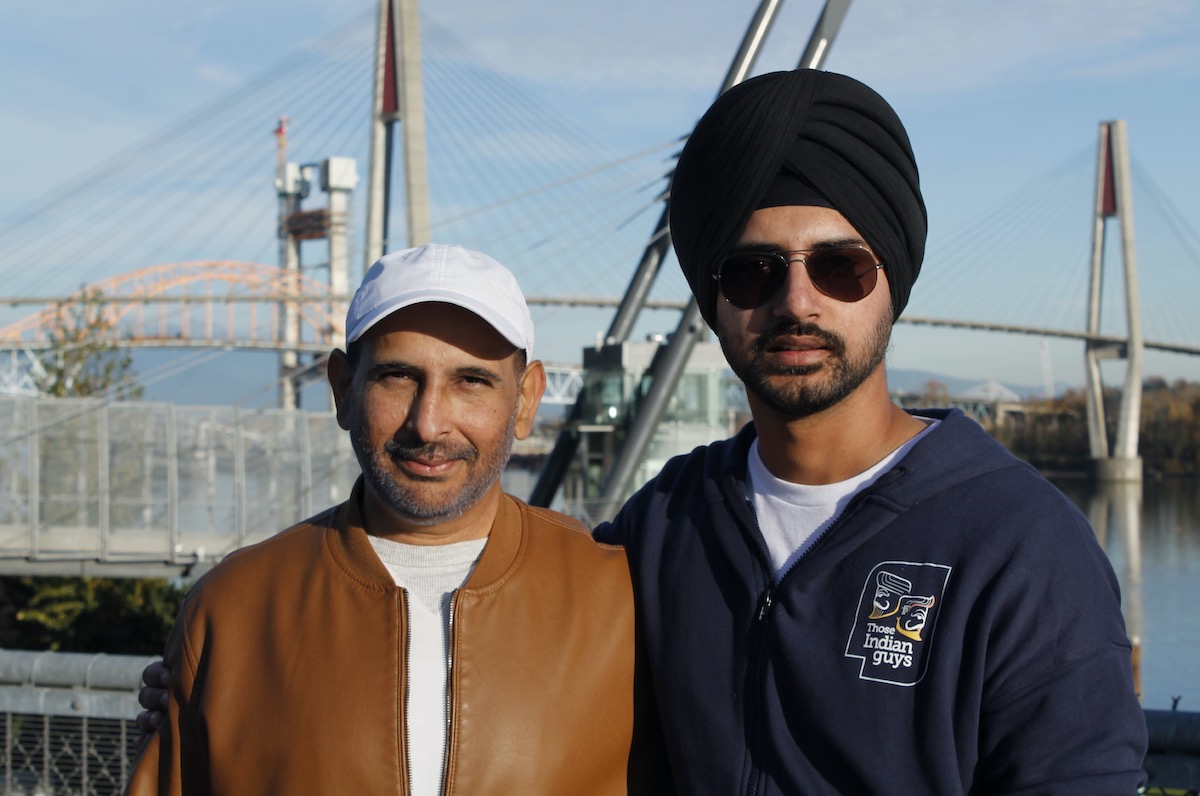 He said it was a good step but that he wants the government to move faster to help workers like him.
"At least someone is listening," Singh said.
Bains' announcement is the culmination of a years-long consultation process to improve working standards for an estimated 20,000 British Columbians making their living on app-based platforms like Uber, DoorDash and SkipTheDishes.
Such companies treat workers as contractors, not employees, meaning workers are responsible for costs like insurance and gas and aren't covered by the Employment Standards Act.
A government survey of hundreds of ride-hailing and food delivery drivers in B.C. found some reported earning less than the minimum wage.
They also had little recourse if they were barred from an app by a company and no coverage if a workplace injury leaves them unable to work.
The legislation, set to be introduced in the legislature next week, would allow government to impose new regulations on those companies.
Those regulations won't be finalized and in effect until early next year.
But Bains said they would require them to provide notice in writing or severance pay if an employee is removed from an app.
They would also require the companies to pay WorkSafeBC premiums and to compensate drivers for the use of a personal vehicle — though Bains said the specifics of those policies, including how much drivers would get, are not yet set.
The regulations will also include a stipulation that companies must pay drivers 120 per cent of the minimum wage, which would be just over $20 an hour in B.C. today.
But Skidmore says many drivers will not actually earn that amount of money.
The regulations would require companies to pay drivers only during "engaged time" when they are completing a work assignment on the app. That means drivers will still not be compensated for any time spent between assignments.
Workers say such downtime is common, since they sometimes go long stretches between assignments that pay enough money to cover their costs.
"We think the formula of 120 per cent, although that might look good or sound good at first, it's hard to see how that actually gets these folks just barely above minimum wage," Skidmore said.
Skidmore and the BC Federation of Labour lobbied government to adopt a different set of policies, which would have included covering them fully under existing employment law and guaranteeing pay for all their time working.
But the government's chosen policies more closely resemble those proposed by Uber and the United Food and Commercial Workers in their joint lobbying effort.
Uber, in a statement, noted some of the policies announced by Bains were "generally aligned" with their proposal, though it also said the "ambiguous additional compensation standard to recognize expenses could have major impacts on the affordability of rideshare and delivery services for British Columbian consumers."
"This is an encouraging step but, as always, the devil is always in the details," the company said.
But Valerio De Stefano, a professor at York University's Osgoode Hall Law School and the Canada Research Chair in law, innovation and economy, said the companies don't have much to complain about.
"The platforms are getting the best of it," De Stefano said. "I'm not saying workers don't get anything. But certainly, this is much closer to what the platforms were asking for."
De Stefano said the provision around engaged time means many workers for Uber and other companies could still receive less than minimum wage, since some spend as much as 30 per cent of their time without an active assignment.
And he questioned why the government was allowing specific companies not to pay workers between tasks when other employers are still required to.
"I think other employers may feel shortchanged. I don't see why a restaurant should have to pay a waiter for downtime but Uber does not have to pay a driver for downtime," De Stefano said.
Bains argued compromise was necessary because the relationship between these companies and their workers is not like a typical job.
He said while most app-based platforms agreed new work standards were necessary, some opposed them. Bains said some smaller platforms even threatened to leave the province, though he declined to name them.
"In this situation, these employees pick their own hours. The employees don't know who their employer is going to be in the next hour. And this employer doesn't know if the employee is going to be working for them in three hours," Bains said.
"The complexities are enormous."
But Jim Stanford, director of the Centre for Future Work and a labour economist, argues the business model used by such companies is not as novel as it seems.
"The idea of hiring people on a task-by-task basis, paying piece rate compensation, asking them to provide their own capital system and offering them no guarantees of ongoing work — the employment model is as old as capitalism," Stanford said.
He believes the government was likely hesitant to challenge companies like Uber, given how they've retaliated against similar measures in the United States.
In Minnesota, the governor vetoed a bill that would have declared such drivers as employees after Uber threatened to pull its services from most of the state. And in New York City, a trio of companies are suing the city after it tried to institute a minimum wage for food delivery workers.
"It reflects the political power of Uber and others who made it clear they would mobilize their customers and their workers to stop something more meaningful in terms of regulations," Stanford said.
He, Skidmore and De Stefano also worry the government's decision to carve workers in a specific industry out of certain parts of employment standards law sets a bad precedent.
Stanford argues it could open the door to other companies in different industries requesting similar exemptions.
"I think they're in purgatory," Stanford said. "They haven't decided whether they're going to heaven or hell yet."
Bains repeatedly said the regulations were a "first step," opening the door to further intervention. He added his ministry could look to introduce separate regulations in other industries where precarious work is prevalent.
"Precarious work is becoming more and more prevalent in this part of the world. We need to be looking at other areas as well," Bains said.
Skidmore says she is "cautiously optimistic" that will happen.
But Stanford says the fight is likely far from over. He predicts the regulations will be contentious, especially when it comes to figuring out how much such companies will need to pay to WorkSafeBC.
"In essence, this fight is not over," Stanford said.